If you haven't heard of Monkey Shoulder, you should because it's the ULTIMATE whisky that's made for mixing!
So if you're not sure if you quite like whisky yet, it's time to try one of the following cocktails and it'll blow your mind.
Don't say we never did nothing for ya…
Ginger Monkey – tastes like, OMG (Orange, Monkey, Ginger)
What you'll need:
50ml Monkey Shoulder
120ml Dry Ginger Ale
1 Orange Wedge
How to make it:
Fill long glass with ice
Pour in the Monkey Shoulder and dry ginger ale
Gently stir and garnish with the orange wedge
Monkey Colada – tastes like, pineapple, but its more like fine-apple when Monkey's involved
What you'll need:
40ml Monkey Shoulder
20ml Koho Kanu (Coconut Rum)
60ml coconut water
10ml fresh lime juice
2 fresh cut pineapple rings
Dash sugar syrup
How to make it:
Add all ingredients to a blender and blend until smooth
Add dash sugar syrup to taste
Pour into hurricane (or tall) glass
Garnish with pineapple leaf and pineapple chunk
Monkey Expresso Martini – tastes like, a whisky twist on a classic coffee cocktail
What you'll need:
40ml Monkey Shoulder
30ml good quality strong expresso
15ml Tia Maria
Dash sugar syrup to taste
How to make it:
Add Monkey Shoulder, expresso, Tia Maria and sugar syrup to a cocktail shaker
Shake VERY hard until foamy
Strain into martini glass
Garnish with 3 coffee beans laid onto foam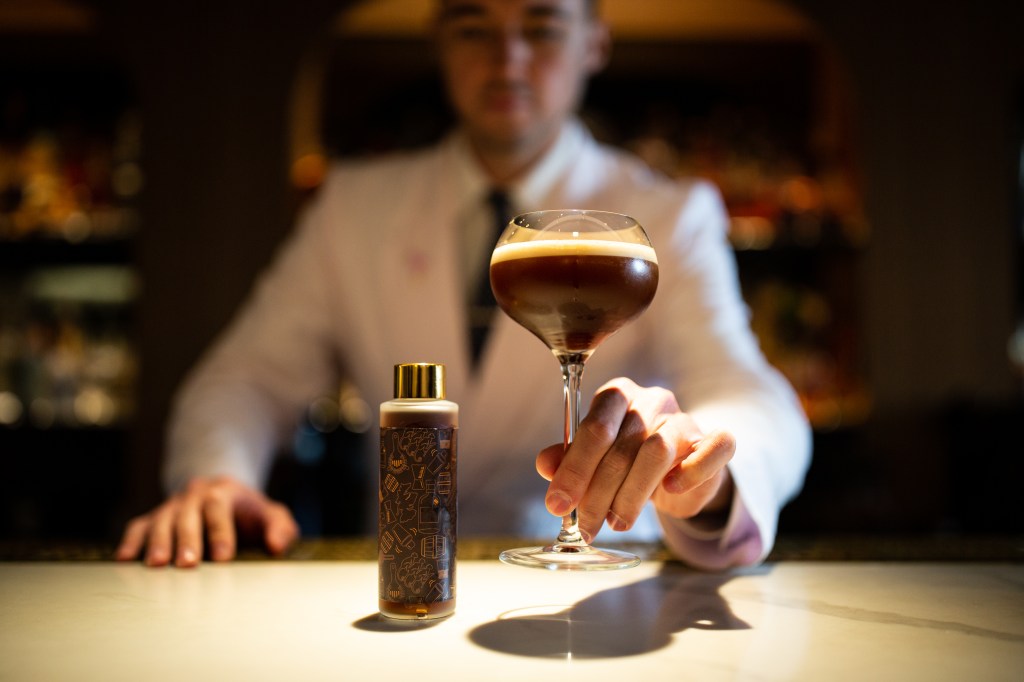 Missed Mike E & Emma this morning? Catch up by clicking play below!