April is STD Awareness Month (though the politically correct term these days is STI), so it's time to get yourselves along to a clinic to make sure you can continue enjoying a safe and healthy sex life.
But did you know that there are some hidden facts about STIs that might have you slipping up? It's not just about using condoms…
Here are seven, from Bustle, which will help you along your way.
PELVIC EXAMS AND PAP SMEARS =/= STI TESTS
Though you may be getting your health in order through pelvic exams and Pap smears, these don't automatically include STI screenings. Ask your doctor for one – it might cost you a bit more, but there are also plenty of free clinics.
YOU CAN HAVE AN STI WITHOUT SYMPTOMS
Though we've all heard about bumps and boils, did you know that you can get an STI without seeing any changes in your body? Herpes, HPV, gonorrhea and chlamydia can all be "invisible" STIs, with no noticeable symptoms, so it's best to get a test to make completely sure.
YOU CAN TRANSMIT AN STI WITHOUT SYMPTOMS
Further to the point above, you can pass STIs along without symptoms, too, perpetuating the cycle of infection. You owe it to both yourself and your partner/s to get tested and ensure this doesn't happen.
CONDOMS WON'T PROTECT YOU AGAINST EVERYTHING
Herpes and HPV can be spread through skin to skin contact, so condoms won't protect you 100 per cent. This doesn't mean you shouldn't use them, though! Just be aware that no sexual contact is ever completely risk-free.
WOMEN ARE MORE EASILY INFECTED BY MEN THAN VICE VERSA
This is pretty unfair but apparently true – you're more likely to get an STI off a man as a woman, than you are off a woman as a man. This doesn't mean that anyone is immune, though, so please keep using protection no matter who you are.
THERE ARE PLENTY OF STIS YOU'VE NEVER HEARD OF
We all know about herpes, AIDS, chlamydia and gonorrhea, but did you know there are plenty of STIs that aren't as commonly known? Read up on them here and make sure you get tested to prevent any of them from infiltrating your body!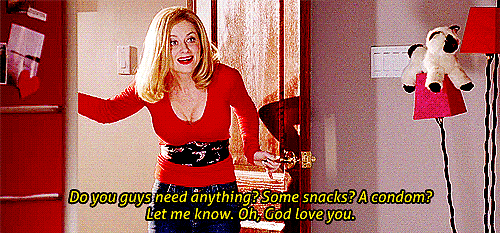 YOU ARE MORE LIKELY TO CATCH AN STI ON YOUR PERIOD
You read that right – you're more susceptible to contracting an STI while you're menstruating. This is because the cervix opens and allows blood to pass through, which creates a pathway for bacteria to travel deep inside your vagina. So if you're doin' it while you're on the rag, make sure to use protection – you should be anyway, but even more so.
The moral of the story is: please get tested regularly. Enjoy your healthy and safe sex life!
Missed Mike E & Emma this morning? Catch up by clicking play below!