After going through the driest September month on record, Sydney is set for a big dump of rain heavy rain on Thursday, with up to 50 millimetres of rain forecast.
The overdue rain is forecast to continue for Friday with lighter falls expected Saturday.
The Bureau of Meteorology forecasts at least 20 millimetres of rainfall for Sydney on Thursday, while there is a 50% chance we'll get more than 30 millimetres.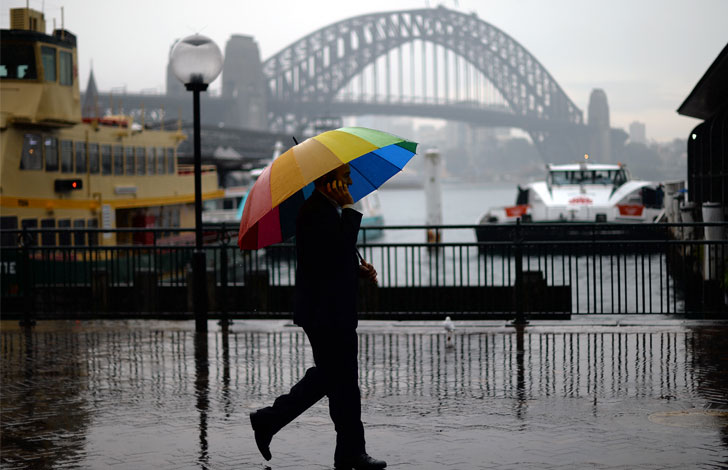 Senior meteorologist Rob Taggart has told SMH:
"Some places in the city are expecting to get maybe in the order of 50 millimetres,"
"The wettest period for Sydney, the most intense rainfall [will be] from the late afternoon today into sometime tomorrow morning,"
"Already we've seen some pretty reasonable falls over the south-west of the state. Broken Hill picked up a thunderstorm last night, they've had over 30 millimetres, same with Ivanhoe," he said.
Also, a hazardous surf warning has been issued for the Sydney Coast, Illawarra Coast, Hunter Coast and Macquarie Coast.