IF YOU MISSED THE EPISODE TONIGHT OR YOU JUST WANT A BIT OF A LAUGH, WE'VE RECAPPED THE WHOLE THING FOR YOU IN 60 SECONDS…
This episode of The Bachelor was SO bitchy. Straight out of the gate, the wicked three piece – Romy, Alisha and Cat were found being judgy and rude in the corner. You'd think they'd be a bit sick of sitting in the corner with the cobwebs and dust but that's just one person's opinion.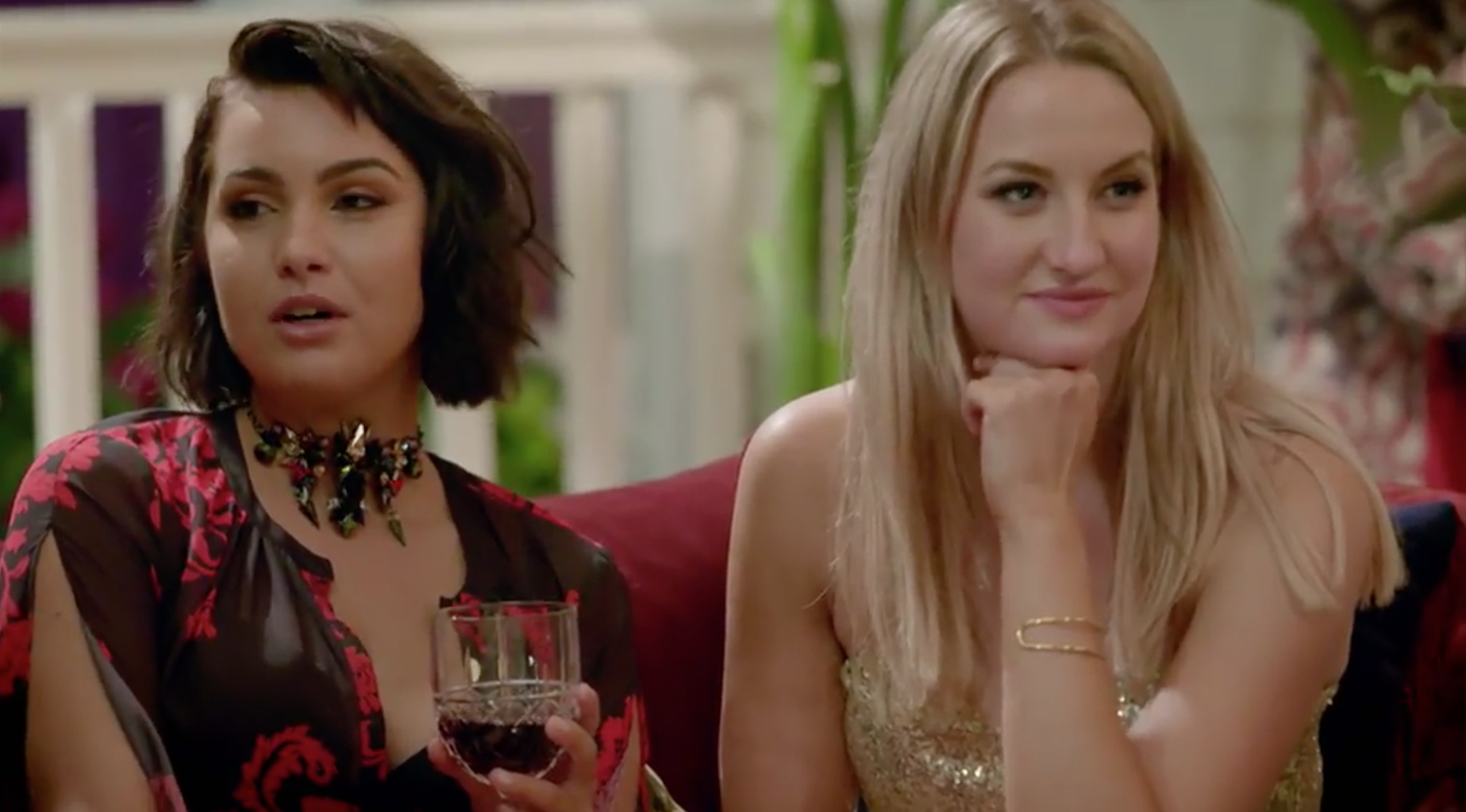 Away from the drama, Honey Badger was looking sweet as strolling around the beach waiting for his date. He was greeted by Dasha who is totally one of the faves and they had the world's most perf date (as perf as a reality show will allow)
Dasha made a lame joke about the waders being from Star Wars and called them, 'Darth Waders'.
Had a lol, won't lie.
They fished for a while and they were honestly the cutest of all the solo dates so far. Nick also seemed like he had a really good time and kept finding excuses to touch her. Dasha more than obliged and said, "I feel safe when you're behind me."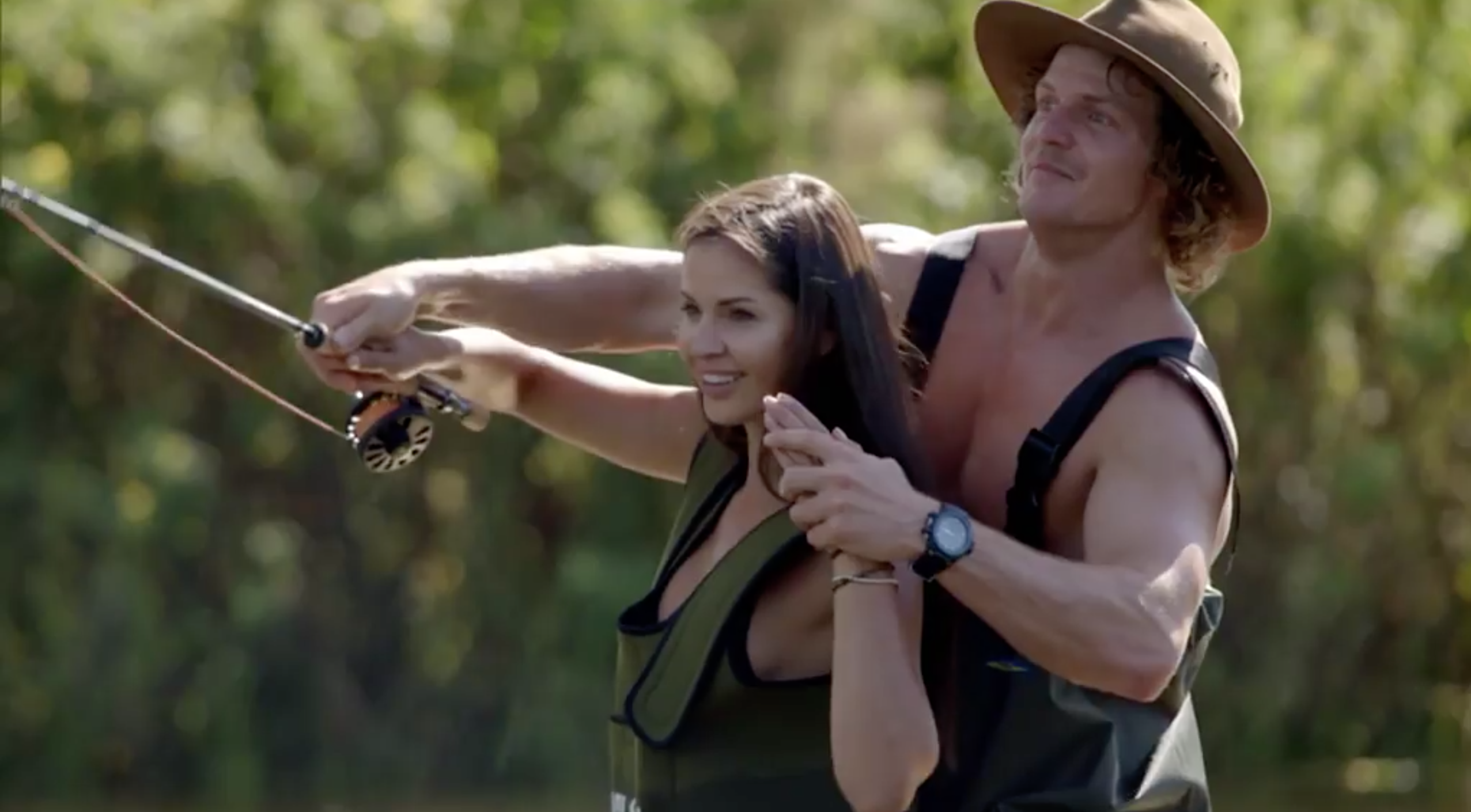 Then came the CUTE D&M part of the date with candles and fairy lights, where they were close and cuddly, Nick pulled the SWEETEST move when he gave her that all-important rose and asked if she'd accept, IN RUSSIAN.
Game over.
Back at the house, the girls were flipping out over the 'date card' that Osher had left for them. They found out that they're going on a group date (still the weirdest concept ever but that's besides the point).
As they walked out onto the pitch at Allianz Stadium, they found out they'd be competing against each other in a game of Arrow Tag for 'extra time with Nick'. After a bizarre blow up earlier in the episode between Cat and Shannon, they were out to get each other and made that very clear with the daggers they were throwing with their eyes across the pitch.
Nick was totally oblivious and was literally just keen to get on the pitch and play cupid.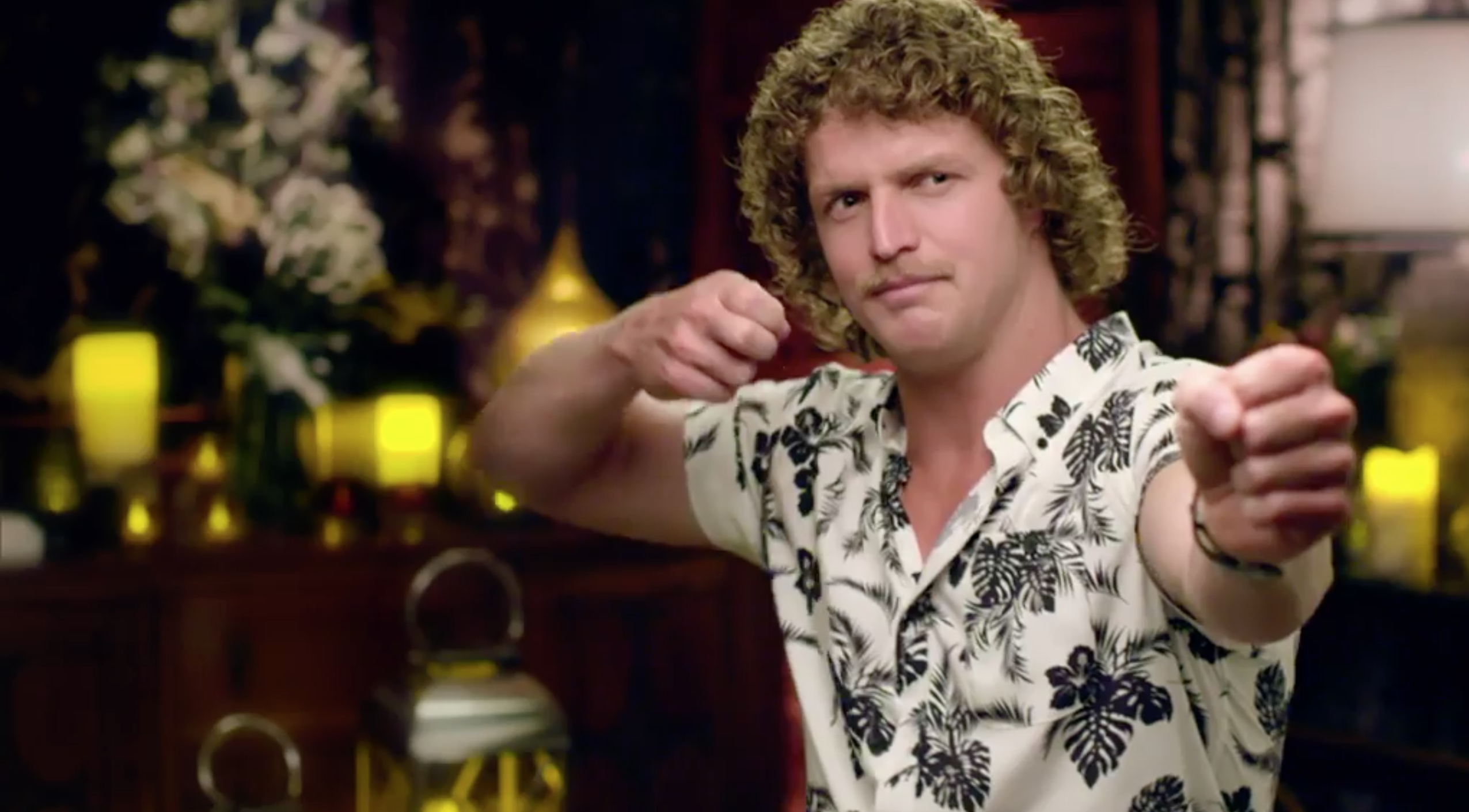 The teams were evenly split with the mean gals on one side and the sporty, nice girls on the other side. The other randos were also there but who actually knows their names tbh.
Everyone was on their game, so much so that we actually had a Badger down at one point.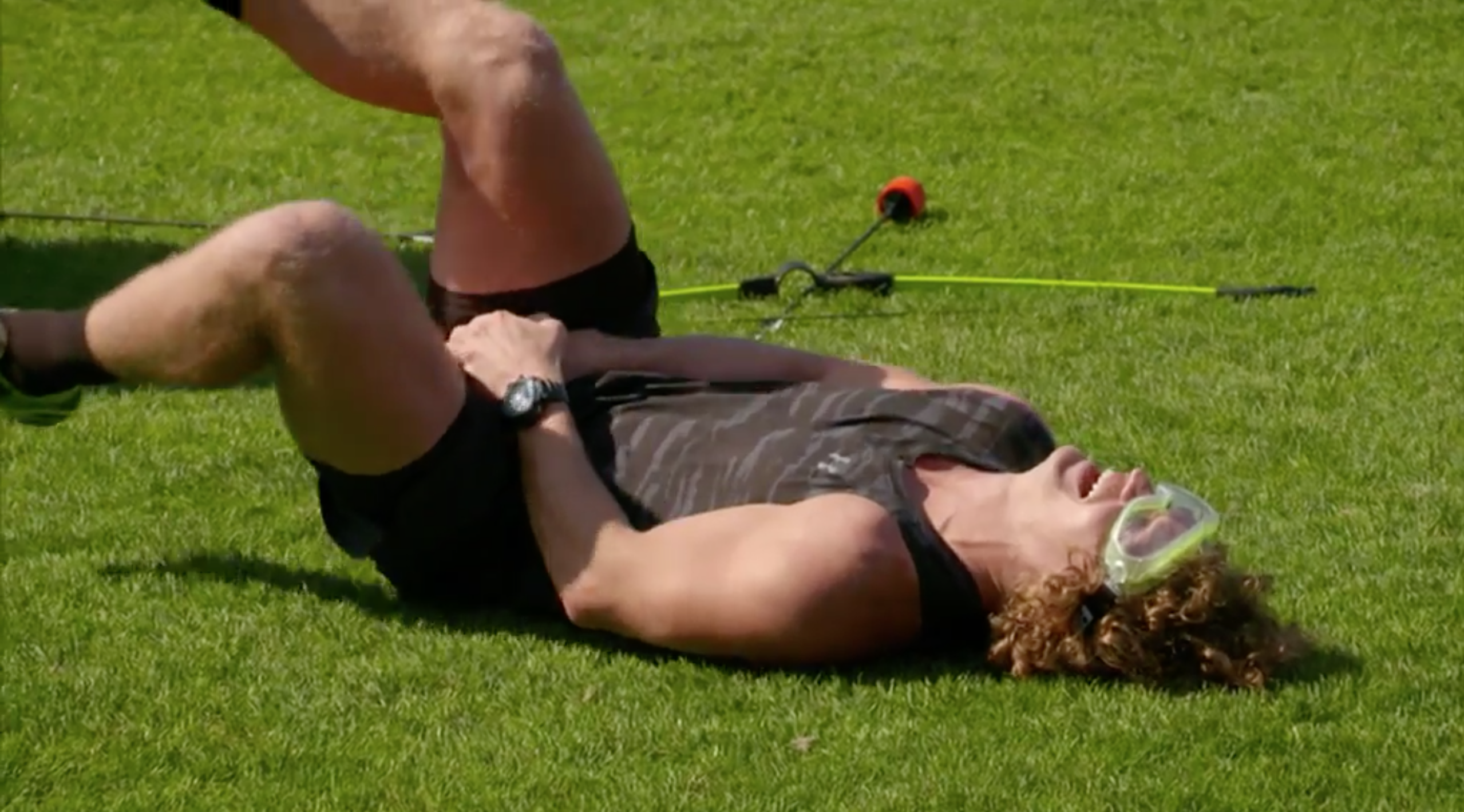 After some aggression, vendettas, awkward flirting and some… unfortunate mishaps, the game was over and Honey Badger had to choose the 'best and fairest' player.
Weirdly enough, he picked the worst and meanest bitch in the game and gave Cat some extra time with him.
Probs a mistake because she was unbelievably awkward and too full on- like even worse than the Romy disaster after the pizza-making… you know the one with the ear licking and the hickey-giving… rank.
Cat was going on about the 'sexual chemistry' but we couldn't see any… and it seems Nick was dryer than the sahara when she leant in to drop a smooch.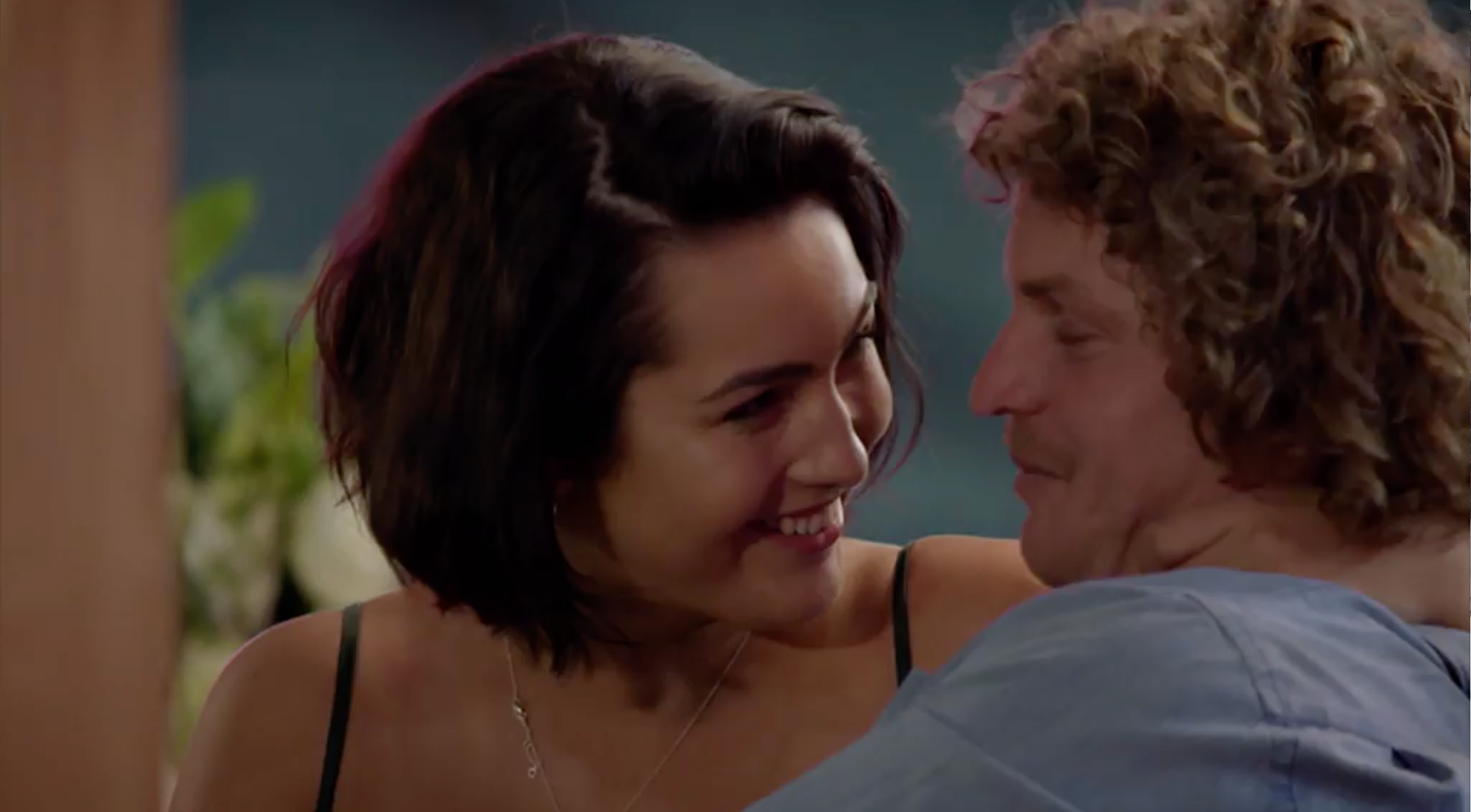 That ended swiftly (thank God, it was physically so hard to watch) and we were swept off to the cocktail party.
One of the boring girls, Blair, came up out of nowhere and made a name for herself as the weird roleplay detention teacher chick but it seemed to work and Nick liked it enough to give her a rose at the ceremony.
Cass was blubbering again about wanting to talk to Nick but we can't help but wonder… what are ya gonna say when you actually get to talk to him bc you kinda blow it everytime. Just be normal for a sec, babe.
Not like… that…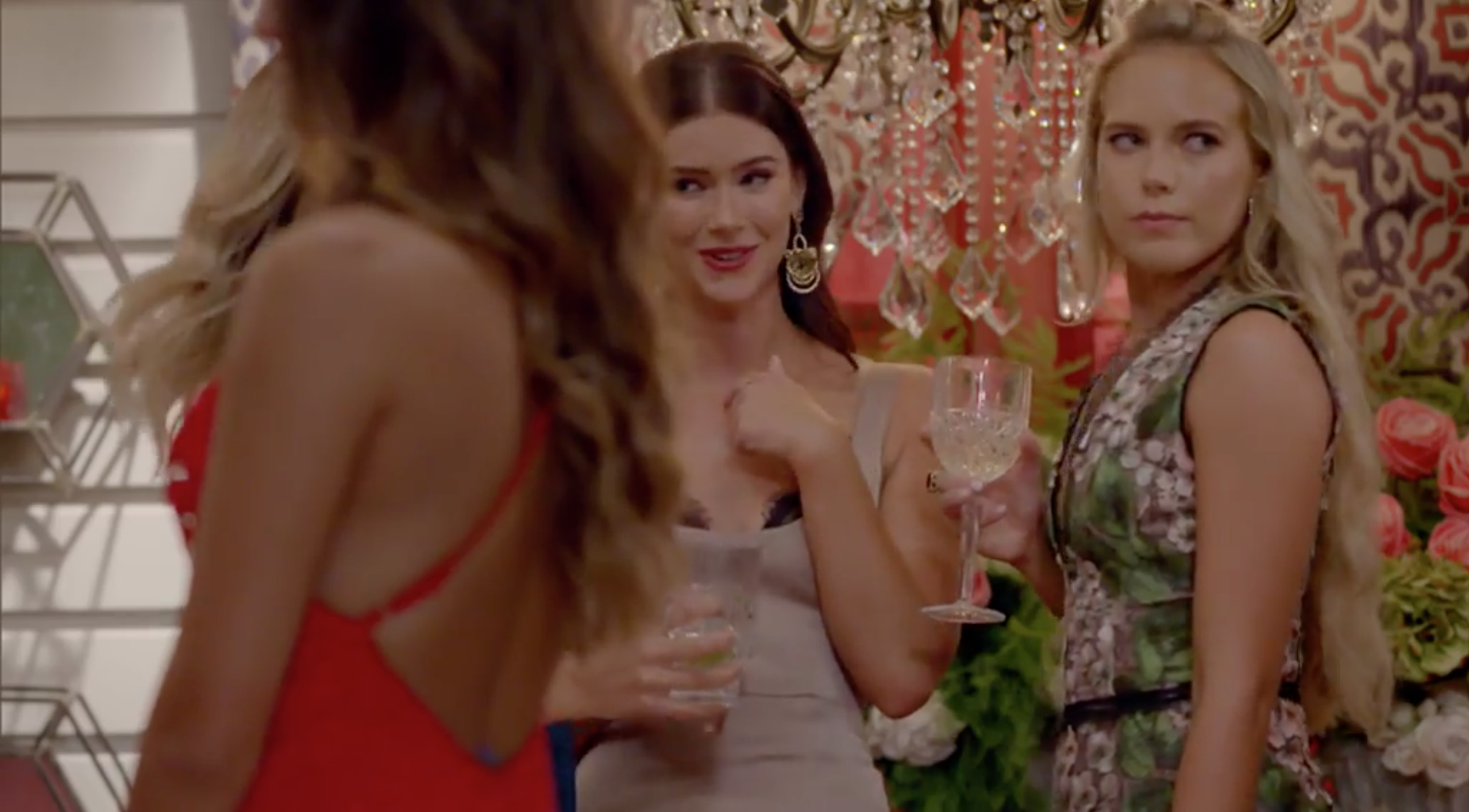 OR THAT. STOP.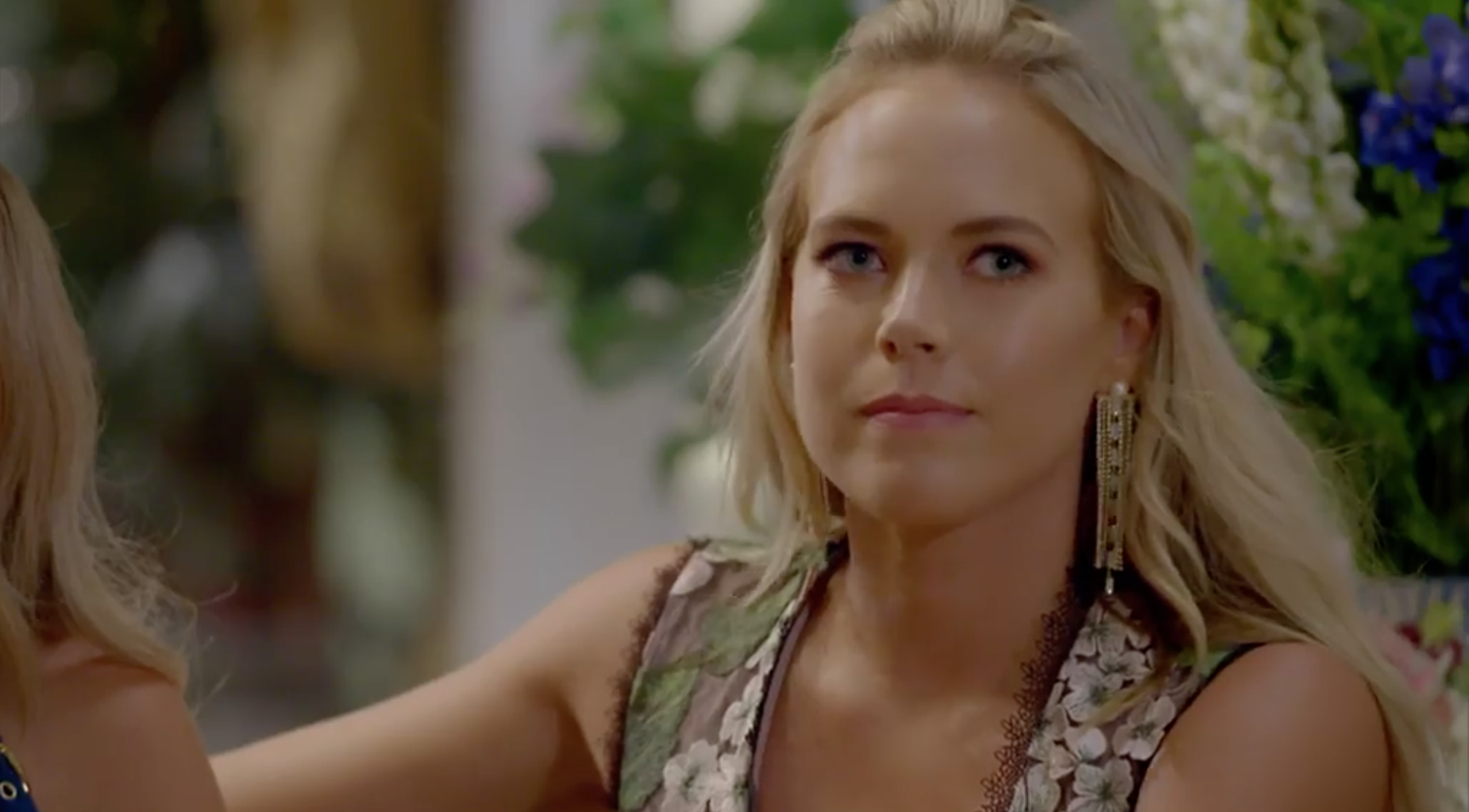 In a not-so-surprising turn of events, the rose ceremony was quite bland and the main ones got through, except Cassie who was saved until the final three for drama, but ultimately got through… also for drama.
The two chicks that went home we really won't miss bc we only learnt their names as they walked out of the door.
One of them, Steph, said as her final words on the show, 'I can't believe I shaved my legs for this'
And then left without another word.
Look, might miss Steph after all tbh – she's relatable af.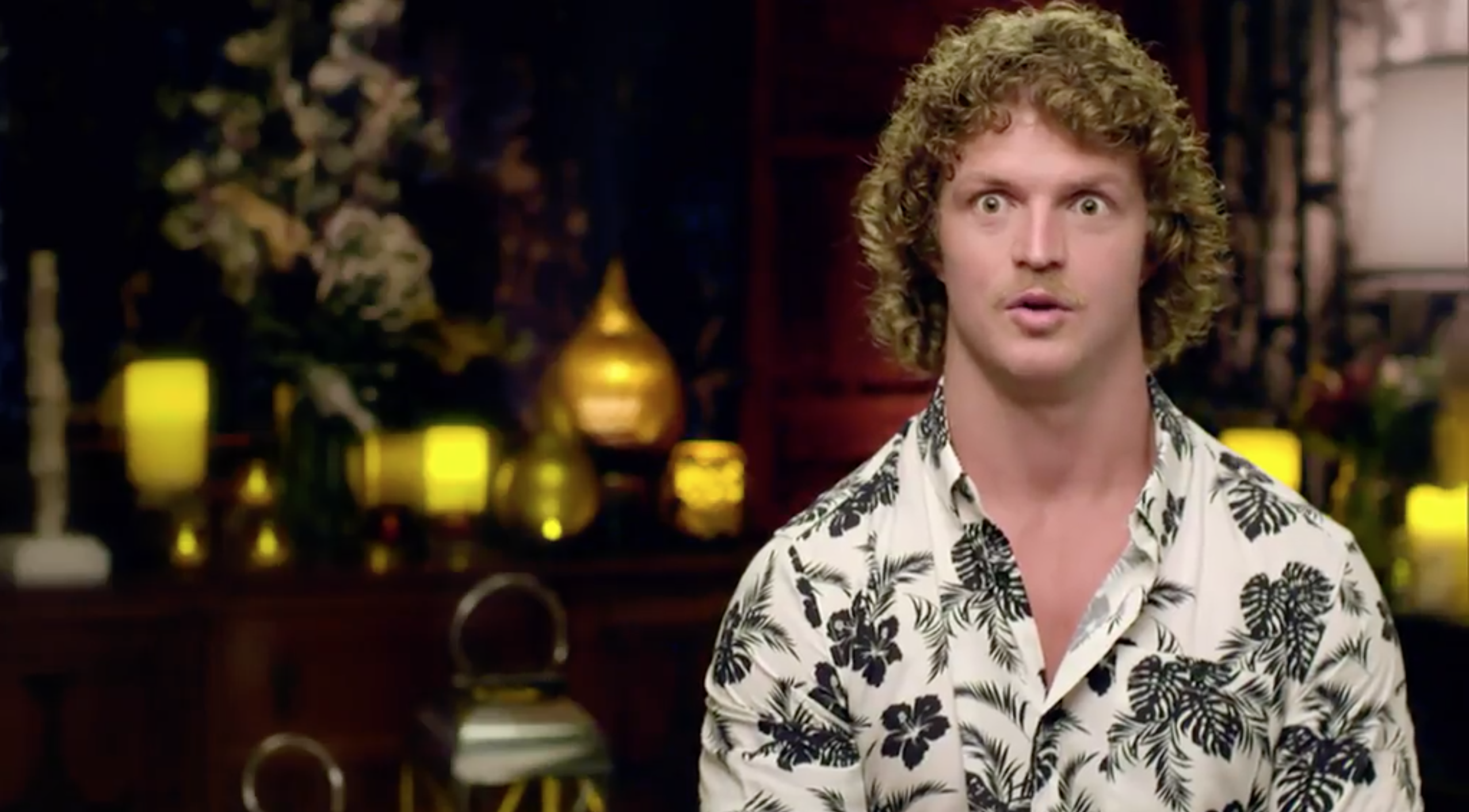 THE HONEY BADGER QUOTE OF THE NIGHT: "SHE HIT ME IN THE JATZ CRACKER!"