Chrissy Teigen posted a raw snap, showing her scars from her breast implant removal surgery after claiming "nobody believes it."
The model removed her implants in June and to prove the haters wrong, she uploaded a snap with the surgery scars to her Instagram story.
"A few of my friends keep having to tell people that I really got my implants out because nobody believes it," she said.
"These are the scars."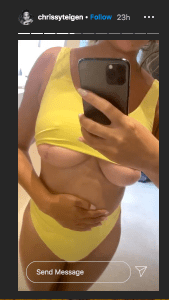 She also shared a photo of her chest before surgery with the caption "Trust me lol."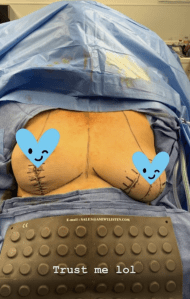 Mike E and Emma discussed this on the show today:
Missed Mike E & Emma this morning? Catch up by clicking play below!