WHAT. IS. HAPPENING?!
Kylie Jenner and Travis Scott are playing with my fans' hearts!
Over a month after confirming their split, the former couple… actually, the possibly on-again couple, appeared to hint that they are back together (or at the very least on extremely good terms) after they dropped not one, not two, but three strong "we're totally back together" clues.
The first clue came when Travis shared a photo of the extravagant gift Kylie gave him ahead of his annual ASTROWORLD Festival in his hometown of Houston, Texas on Saturday (November 9). "Love u. That I really do," the "Highest In The Room," rapper captioned a shot of flowers that spelled out "ASTROWORLD," which were given to him by his supposed ex. While Kylie's gift was enough to make you say, "hmmm, there could be something going on," Travis' caption strongly suggested that love is in the air. Not to mention, the 28-year-old rapper included a red heart emoji and a butterfly emoji — which has always had a special meaning to him and Kylie.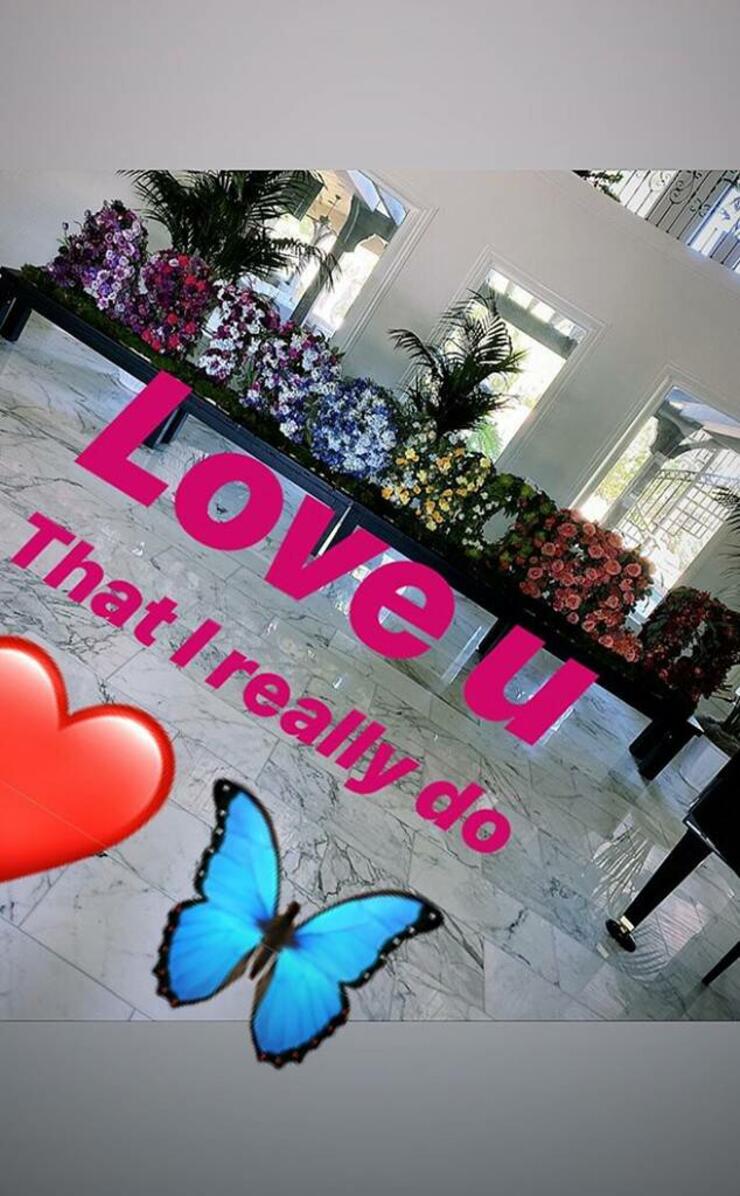 Clue number 2: Kylie was spotted dancing in the front row during Rosalia's set at the festival Saturday night, according to the Houston Chronicle. "Kylie flew to Houston with a group of friends. She returns to L.A. this morning," a source told People. "It was important for her to support Travis' festival. They are still very close and often hang out with Stormi."
While the insider's statement appears to hint that everything's platonic between the exes, Travis' on onstage comment seems to contradict that sentiment, which leads me to clue number 3: While performing onstage at the festival, Travis shouted out Kylie, calling her his "beautiful wife," The Blast reports.
Although we'll have to wait and see if these two are officially back on, one thing's for sure — Kylie and Travis still have love for each other.
Article: Peyton Blakemore
Missed Mike E & Emma this morning? Catch up by clicking play below!