With only a few more weeks of Married At First Sight left, there's no denying tensions are running high between the couples as they embark on married life.
While the relationship experts only matched 12 couples this year, it's been revealed that there may only be one successful couple by the end of it.
Daily Mail has released a leaked production schedule from the reunion cocktail party filmed in January which appears to show only Cam and Jules are still together.
The timetable is compiled of a list of contestants, as well as their assigned producer and their hotels.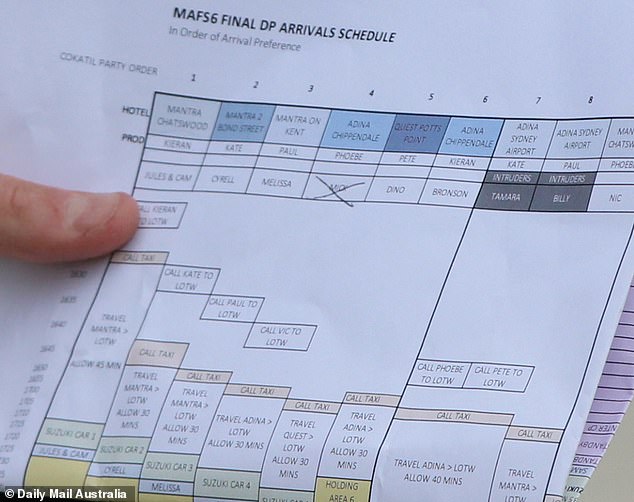 Source: Daily Mail Australia
The first name in the list of 'order of arrival preference' is Cam and Jules, who the publication predict will arrive hand-in-hand before their costars file behind them… separately.
Behind Cam and Jules are Cyrell, Melissa, Mick, Dino, Bronson, Tamara, Billy and Nic.
The production schedule also reveals that only Cam and Jules share a hotel suite, while the other 'singles' have a room to themselves.
However, it is important to note that this production schedule is incomplete and only features half of this year's cast. But, this begs the question – why didn't any of the other participants request suites too?
Married At First Sight continues tonight at 7:30PM on Channel Nine.
Missed Mike E & Emma this morning? Catch up by clicking play below!