It's all sweat, tears and sawdust as The Block looms towards the final reveals and so far we've been left stunned by how incredible some of the apartments are looking.
The rooms may look fantastic, but there's one large flaw that could potentially see the apartments sell for less than the expected price at auction.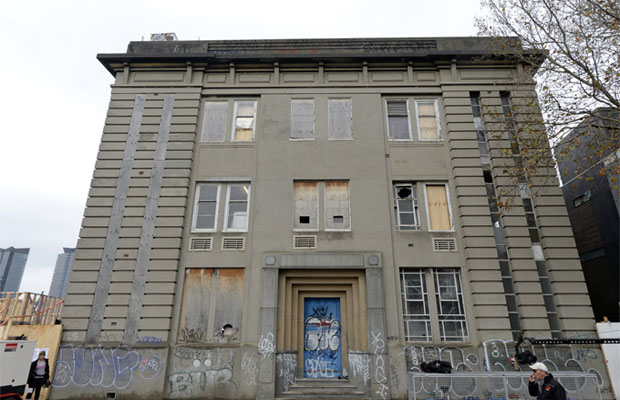 (Image: The New Daily)
The location is terrible!
The building – a heritage-listed art deco former soap factory – is located in an unsightly, inconvenient part of Port Melbourne. It sits amongst several construction sites and factories, with heavy traffic nearby.
According to The New Daily, it's unfortunate for the stars of the show because, despite all their hard work, their spacious, light-filled apartments look out onto construction workers and concrete.
Once those construction workers have finished the job, the apartments will look out into the living rooms and bedrooms of other apartment buildings.
The New Daily also point out that with sweeping, loft-style windows in almost every room of every apartment, it would prove challenging to escape this view.
do you think this devalues the apartments from the block? tell us in the comments section below!
Source: The New Daily
trending now: The Block Is At The Centre Of A Racism Storm Over this Footage.
Missed Mike E & Emma this morning? Catch up by clicking play below!