Is Mike E as tough as he thinks he is?
Made By The Hill in Western Sydney have launched their Chur Burger Ring of Fire Challenge, kicking off on Friday 23 February for a very hot and limited only.
The burger contains all of the chilli families – including slices of Carolina Reaper (the worlds actual hottest pepper!)
We challenged Mike E and producer Nat to see if they could handle the burger, and things got messy…
Made with a succulent beef patty drenched in extremely hot chilli seasoning, the burger is then topped with loads of Habanero Cheese, freshly sliced Jalapenos, as well an extra thick layer of cheese and chilli for good measure.
And if that's not hot enough, an overly generous lashings of "Hot as Hell Sauce" is smothered on top with a little slaw dressed in a hot aioli sauce (of course) on the side.
Made By The Hill is challenging diners to devour the burger in less than hour. Anyone who completes the challenge will have their photo and name mounted on the Made By The Hill Wall of Fame.
The Ring of Fire Burger costs $17 and will come with "sweet relief" milk (thank God)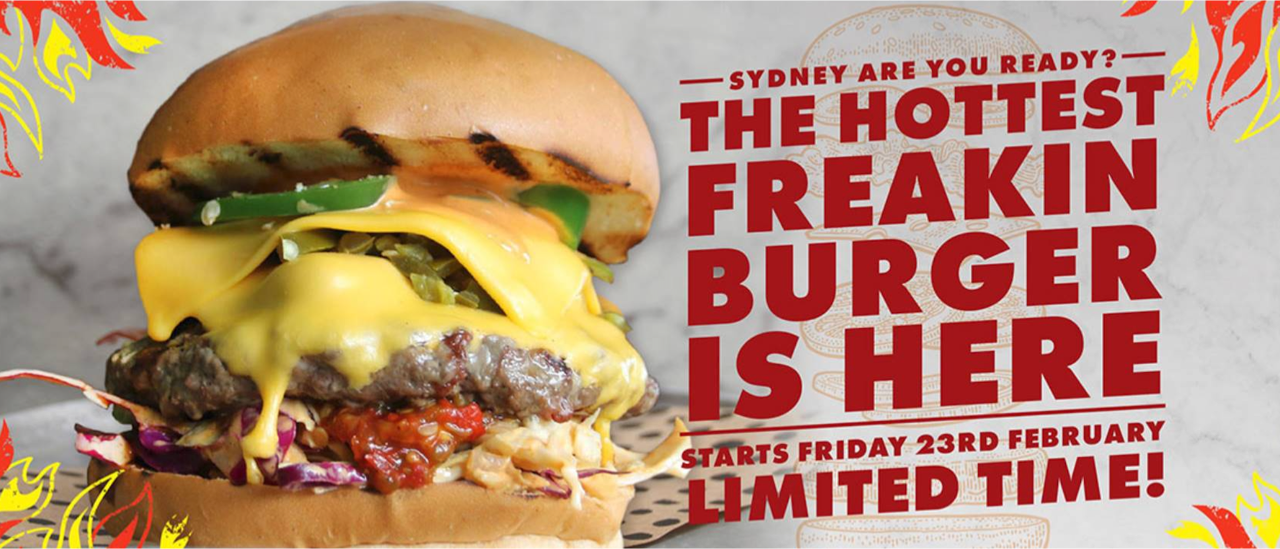 Missed Mike E & Emma this morning? Catch up by clicking play below!