An alarming number of Headmasters have signed in support of expulsion of LGBTQI+ staff and students.
Actioned by the Anglican Church Diocese Sydney, an open letter has been penned to 'All Members of Parliament Australia' detailing that the faith-based schools would like to be exempt from anti-discriminatory law, allowing the schools to expel staff and students that identify within the LGBTQI+ community.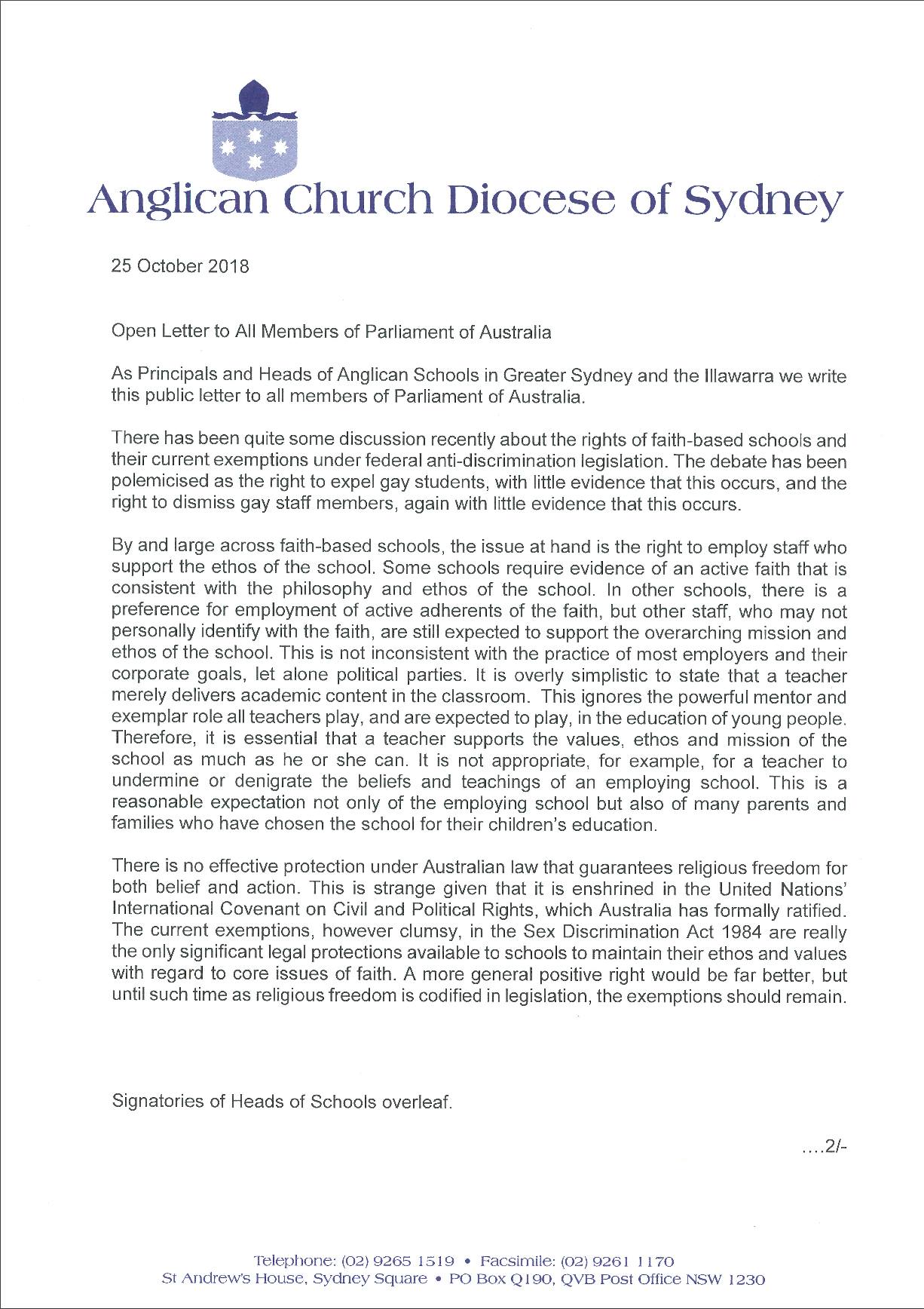 Facebook user, Gavin Brown posted a note to fellow members of the LGBT+
"I am at a loss for words. I am completely horrified to find that a list of headmasters who signed in support of the expulsion of LGBTQI+ staff and students includes schools so close to my home and heart. While Knox itself, as a Uniting Church school, is thank god (excuse the irony) not included on the list, the alma maters of some of my closest queer friends and family are."
"To think what it would have meant to the lives of my sister and friends to have been expelled just for being queer… Especially at such a tender age when they'd have barely come to terms with their sexuality, and would've probably been trying their hardest to deny it anyway…"
"Whether this permanently damning action of an expulsion would have lead them down a path towards an extremely tragic (and insanely common in LGBTQI+ youth) end, or whether it would have just meant they continued to stay closeted, I have no doubt in my mind I would have one less queer friend today."
"Not only that but as a teacher it is incredibly hard for me to see headmasters who have employed me in the past put their signatures to something that effectively means that given half the chance, they wouldn't want to again. Not because of my skill set, not because of my teaching style… but because of who I love when I leave their premises. "
"We may have won the right to get married, but I implore all my queer friends and allies;"
"PLEASE don't get complacent
PLEASE don't think we've won the war yet

and PLEASE support our LGBTQI+ youth."
WESTERN SYDNEY SCHOOL HEADMASTERS SIGN IN SUPPORT OF EXPULSION OF LGBTQI+ STAFF AND STUDENTS
School headmasters include, Penrith Anglican College, Rouse Hill Anglican College and Trinity Grammar
FULL LIST HERE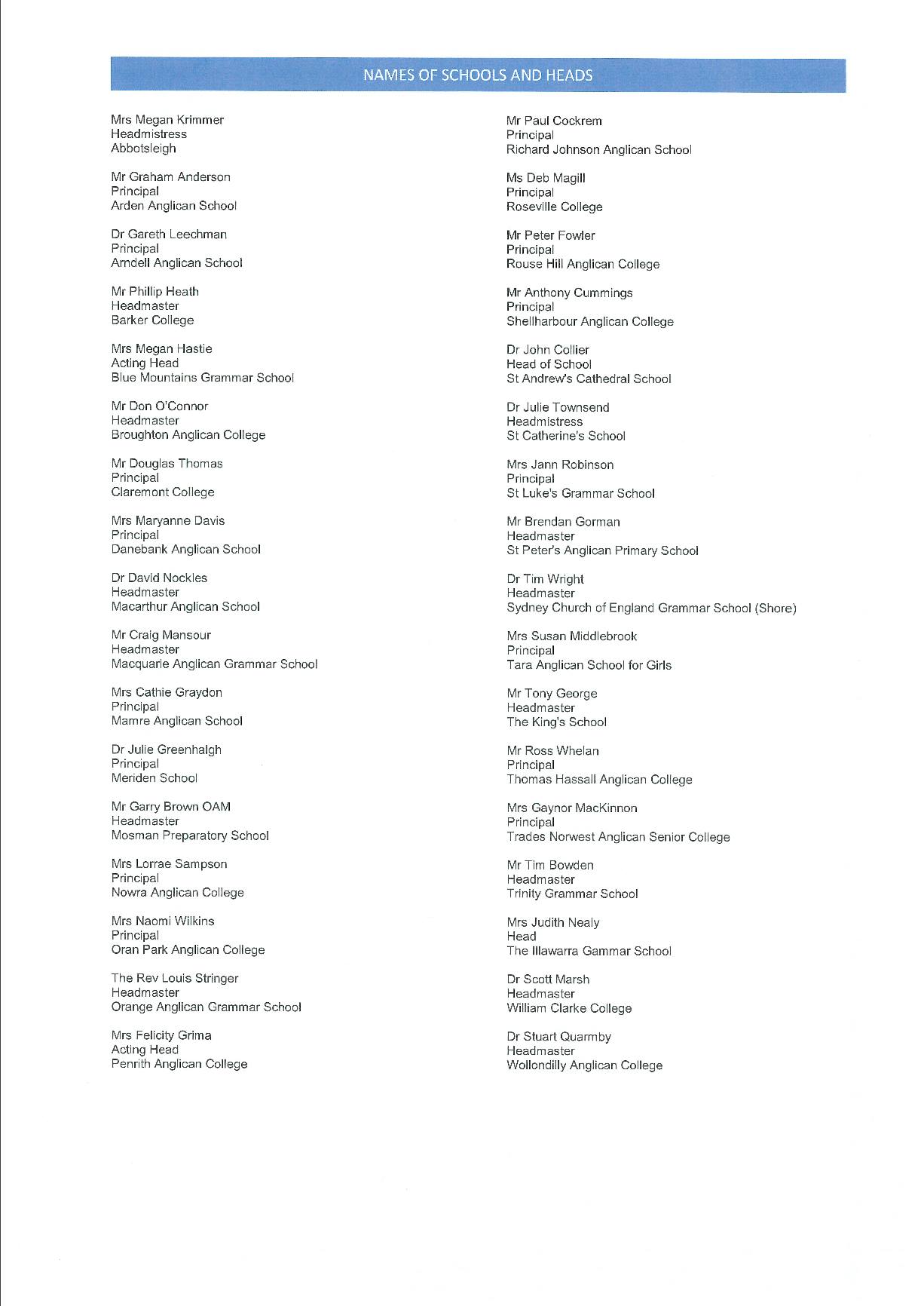 Missed Mike E & Emma this morning? Catch up by clicking play below!