Summer's getting close, as you might have noticed, and that means it's time to start planning that perfect summer get-together with anyone and everyone who's trying to beat the heat.
By 'plan' of course, I mean 'wait until the day before and rush getting everything together', because let's be honest, that's just how planning things goes.
With that in mind, here's a list of the top tips for how to ensure your summer sesh goes down without a hitch, even if it's happening in 3 hours and you need to get something together quick.
1. The Drinks
You've survived summer before: you know it's important to stay hydrated, but you do not want to be the person that gets everything else right and then forgets the drinks. It's not fun, and that's why drinks are first!
People have preferences, so before you hop in the car to the local bottle shop, pop a message in the group chat, asking what people want. This will hopefully give you a good chance to gauge how many people are going to want beers, ciders, and so on, plus a few suggestions on what brands to buy.
Be sure to get some soft drinks and bottled water too; as well as appeasing those who want to stay sober, they make for good mixers, and your mate who goes too hard is definitely going to need that water!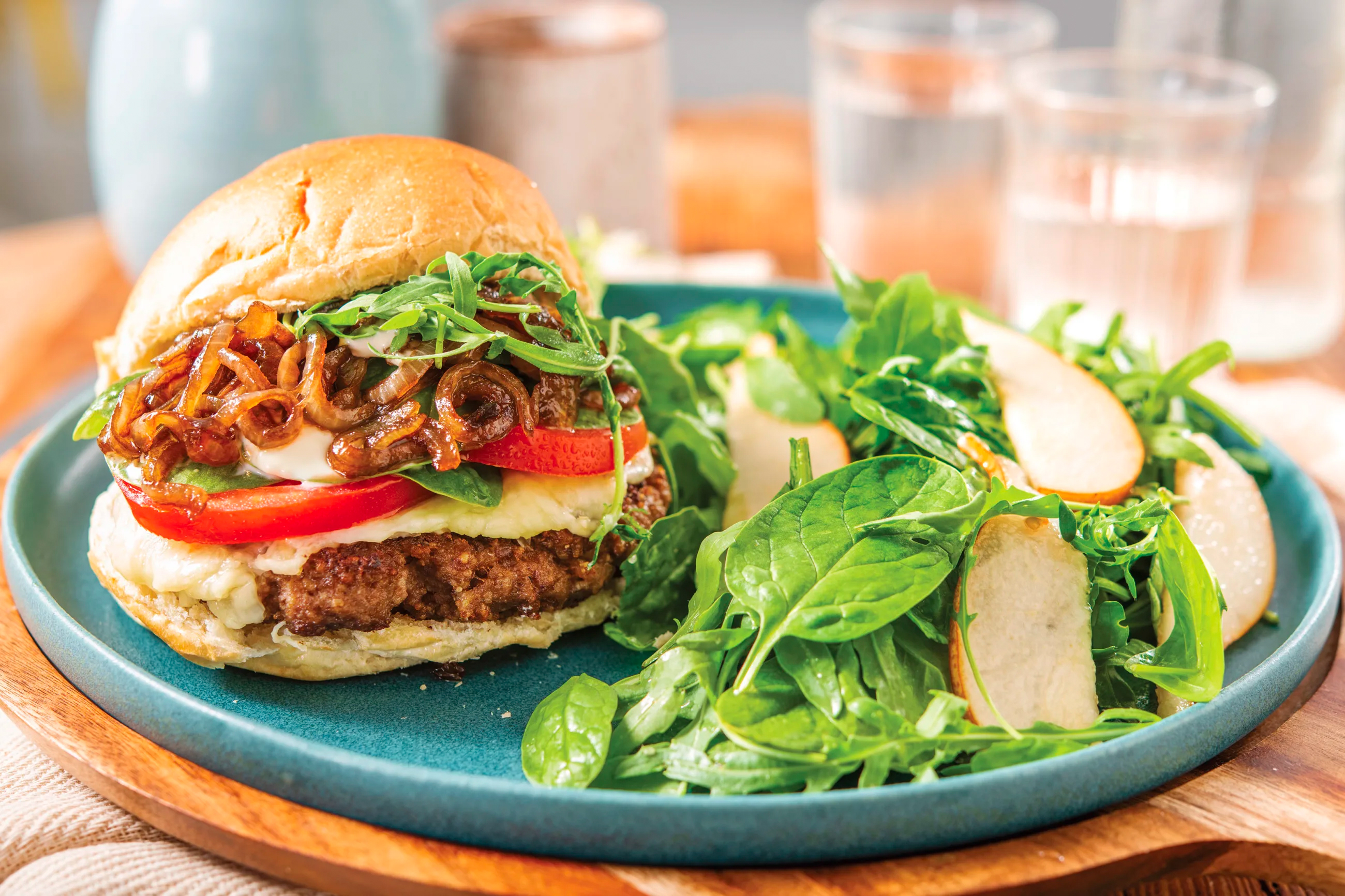 2. A Good Feed
This one's a big one; if you don't feed the masses, people are going to be 'needing to leave soon' pretty quick, and sadly the microwave meals you keep spare in the freezer aren't going to do!
Obviously, you're going to need steaks and sausages: it is barbecue season, after all.
After the easy picks, it's time for the magic trick; burgers. Why burgers? Because burgers are a failsafe. If even your two most reliable friends fail on the salad front, deconstruct your burgers and you suddenly have a salad, and extra bread for your steaks and sausages. Find yourself an easy burger recipe like HelloFresh's Italian Cheesy Beef Burgers, which as well as being delicious in burger form, will, in an emergency deconstruct into spinach, rocket, tomato, pear and caramelised onions; perfect companions for your barbecue.
3. Keep It Cool
Let's face it; it's summer, most of your time is going to be spent trying to out-play the weather and keep cool. You might think to yourself "I already have a fridge, it's fine", but this is a rookie mistake. The last thing you want is to be playing literal hot-potato with your food and drinks as your mates bring over one-too-many potato salads to fit in your fridge. It's either time to clean that grimy old esky, or grab yourself a new one, and load that sucker full of ice for its' duty keeping the bevs appropriately chilled for the day. That also means you aren't going to be moving aside 3 different salads just to get to one can of beer at the back of the fridge every time someone asks for one.
Beyond keeping the drinks cool, you have a source of ice to dip your hands into if you scorch yourself on the grill, or for the younger kids to keep themselves eternally preoccupied with, plus at the end of the day you'll have some restriction-free water to water the plants with, like the responsible adult you are.
4. Spruce It Up
This is important, so stick with it even though it's a bit lame; this is the part of the list where we tell you that your friends could get a bit rowdy, perhaps damage the odd picture frame, but it doesn't have to be boring. Rather than just trying to hide your fragiles and valuables, take it as an opportunity to decorate. Summer is the perfect excuse for goofy decorations and excessive pool toys (even if you don't have a pool).
Sometimes it's even good to bring out your inner craftsman and create your own decorations. Grab some cardboard and markers and go at it. Footy tips scoreboards, drawing contests, makeshift plates or bins, it's surprisingly versatile, plus you'll probably have a bunch left over from getting food and drinks, so this is effectively recycling, once again demonstrating how responsible you are.
5. Beats (That Move You)
No solid summer sesh would be complete without good tunes, and this often goes overlooked. Nothing is worse than your mates arriving and as the conversations begins and you're suddenly overwhelmed by the deafening lack of music because you forgot about it. Music may be able to manifest itself out of thin air these days, but you're going to need to take that magical Wi-Fi-laden air and hook it up to a speaker. Fortunately, the selection of lightweight, awesome portable speakers has been getting better and better, and will cost you a lot less than that bulky stereo system your parents refuse to replace. Tune in to The Edge on iHeartRadio and you'll have the perfect music to accompany you all day.
Alright, you're all done, you've got the essentials, you're ready to go. Of course you've got to keep your host hat on and keep your ravenous mates satisfied, but with this checked off, you'll be able to relax and enjoy that summer sesh to its' full extent. Crack a drink, sit on that ridiculous pool toy you're using as a chair, revel in your burger and let the tunes fill the air.
Brought to you by Kevluck.
Missed Mike E & Emma this morning? Catch up by clicking play below!