Our local legend Brooke from Penrith uploaded a photo to the internet on how she orders her chips from KFC.
And can I just say…DAMN GIRL.
THAT IS A LOT OF SALT.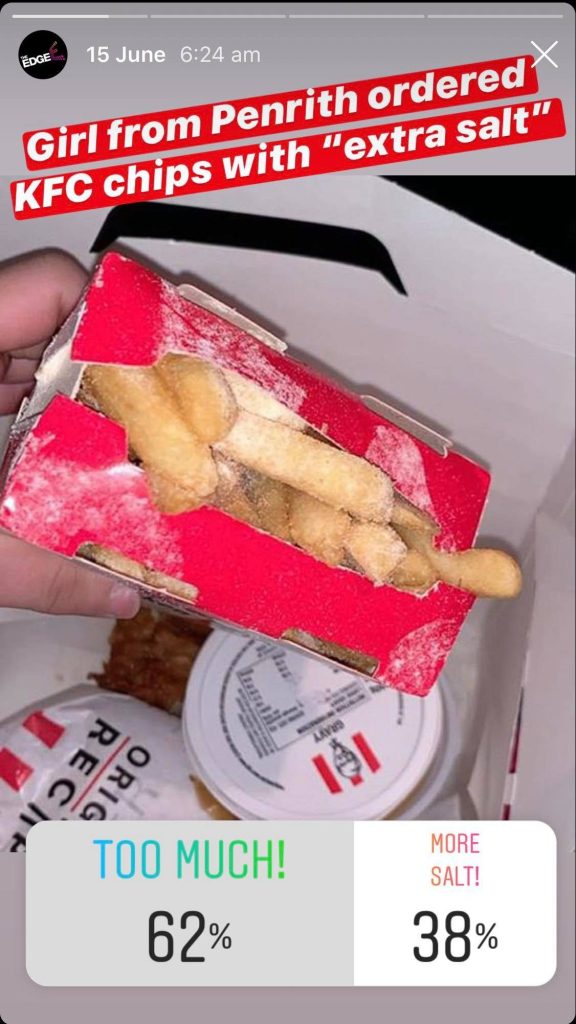 We put the photo up on our insta story and people voted on the salt levels and I guess I'm just shocked at how many people voted MORE SALT.
You filthy animals.
Listen below to hear how much salt Mike E & Emma like on their food (the content you all asked for I'm sure).
Missed Mike E & Emma this morning? Catch up by clicking play below!