Bad news, the weekend's been and gone, you've had way too much takeout and you need to find something marginally more sensible to cover a meal for the week. Good news is, we have you sorted, and we have you sorted good.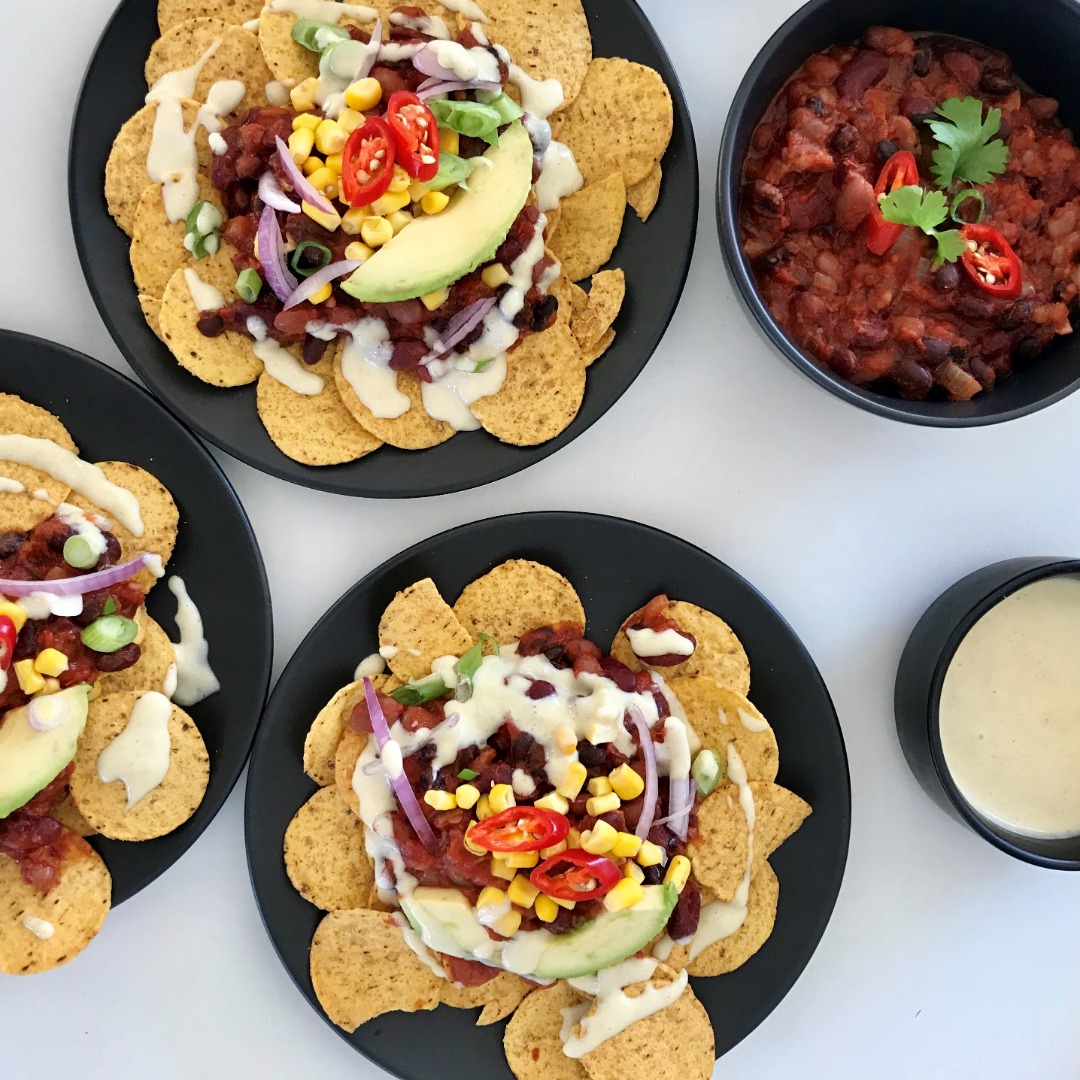 Nachos are a classic and regular meal that's easy to do and taste so, so good. Woolworths ambassador, Dani Stevens, has a super simple recipe that won't even require that much to make!
This two stage recipe will give you an excellent cheesy nacho sauce that you can use on heaps of delicious recipes, but if you're not sure, the Nacho 3 Bean Mix will give you a perfect opportunity to try it out.
Cheesy Vegan Nacho Sauce
Serves 4
Ingredients
5 tbsps Woolworths Free From Gluten Plain Flour
4 cups plant based milk of choice (I use soy)
1/2 cup Macro Nutritional Yeast Flakes
6 tbsp vegan butter or Macro Certified Organic Extra Virgin Olive Oil
1 tbsp dijon mustard
1/2 tsp onion powder
Salt and pepper to taste
Method
1. Heat butter or oil in a saucepan and allow to bubble before sprinkling in flour.
2. Stir continuously as the flour begins to cook and change colour, add the milk slowly and stir vigorously to avoid any lumps.
3. Continue to stir until the sauce begins to thicken. If too thick add more milk.
4. Stir in the mustard, onion powder and nutritional yeast. Season with salt and pepper.
Tip: I love using this sauce as a base with other vegetables such as adding cooked mushrooms for a delicious mushroom sauce.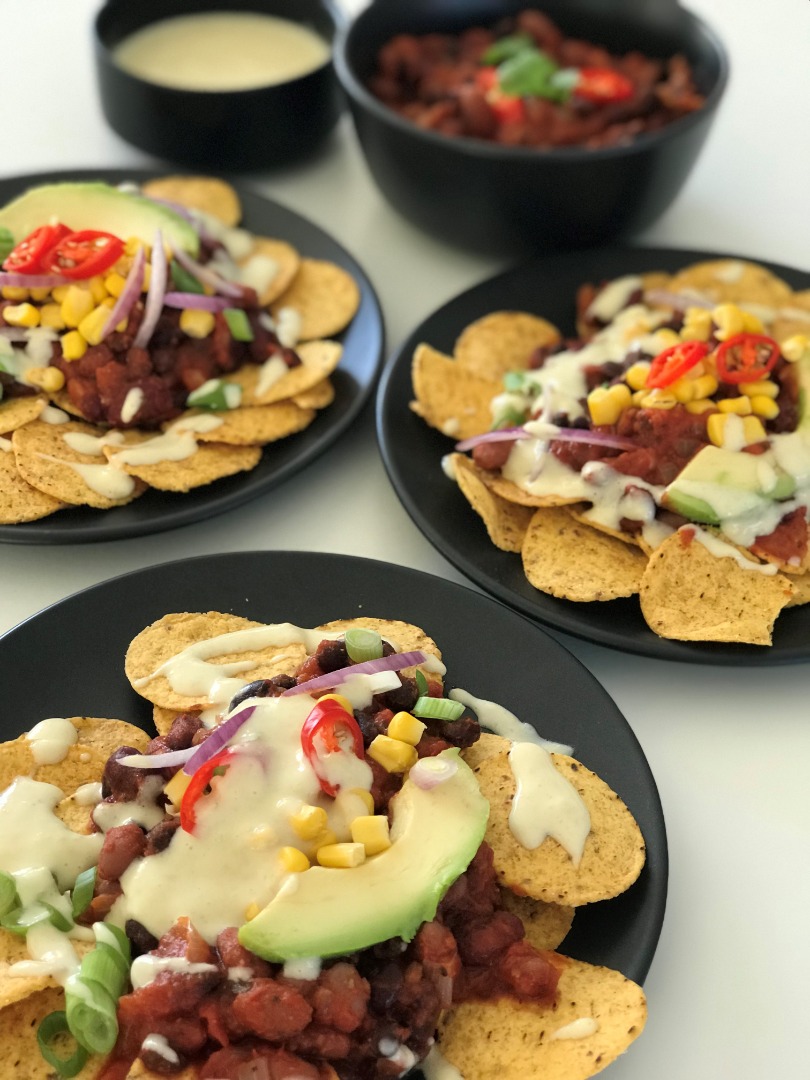 Nacho 3 Bean Mix
Serves 4
Ingredients
1 Macro Organic Onion, finely chopped
2 cloves Macro Organic Garlic, crushed
4 cans of Macro Certified Organic Mexican Style 3 Bean Mix
1 bottle of Macro Certified Organic Passata Sauce
1 tbsp of mixed cumin, chilli, paprika and garlic powder
Salt and pepper
Drizzle of olive oil
Method
1. Sauté onions and garlic in fry pan with olive oil until soft.
2. Sprinkle Mexican spices and cook for 1 minute or until fragrant.
3. Drain and rinse beans and add to the frypan with passata sauce.
4. Cook until all flavours marry together.
5. Enjoy! Time to pimp your nachos, tacos or burritos!
Tip: This is such a versatile Mexican bean sauce. Add your favourite fresh veggies for some extra nutritional value such as corn, cherry tomatoes, avocados and capsicums.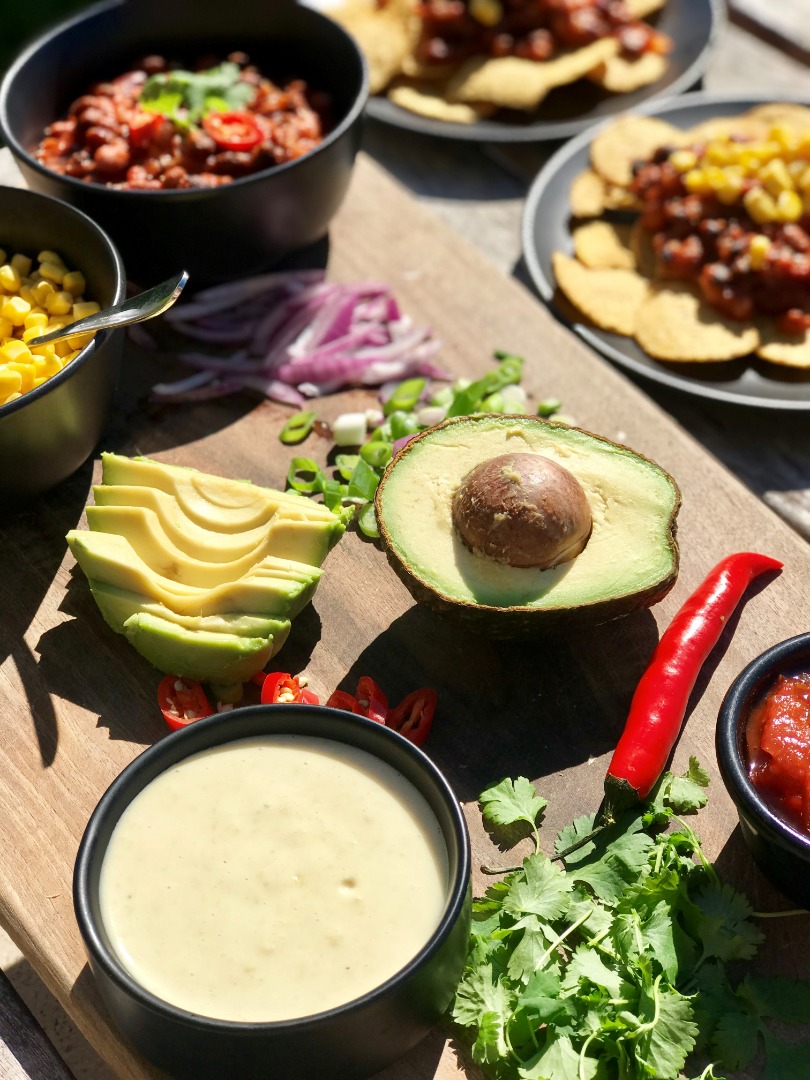 These could be the perfect recipes for nearly any occasion, so get practising and these could be your next front-liners when your relatives come round with growling stomachs.
If you like Dani's recipe you can check out more on her website.
Missed Mike E & Emma this morning? Catch up by clicking play below!