It's Wednesday, which means Aldi's Special Buys time!
We've seen all the news about the airfryer, blah blah it's a great deal yeah I get it.
But in the chaos of excitement over that, we're forgetting our ROOTS.
This humble Stainless Steel Pasta Machine is going for $20!
Everyone was boasting about baking bread from scratch in iso, so now it's time to put your money where your mouth is.
Let's make like nonna and get some pasta cooking!
So what does $20 get you?
A Stainless Steel Pasta Machine with thickness settings and an in-built pasta dryer!
Lasagne + Fettuccine + Tagliolini attachments so you can mix things up a little.
It truly is a bargain and you can get more details here!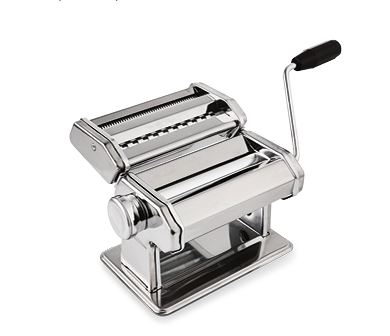 Missed Mike E & Emma this morning? Catch up by clicking play below!