Celebrating the release of Nintendo's latest hit, an Aussie Artist has designed an all-new Australian Pokémon game with the perfect title; Pokémon Yeah and Pokémon Nah.
when they finally make Pokemon Australia pic.twitter.com/rJVasiR6D2

— VivinkArt (@VivinkArt) March 6, 2019
Nintendo just dropped their latest games in the Pokémon franchise; Sword and Shield, set in the vibrant Galar region, their first full-scale game in the series for the Nintendo Switch. Launching to both acclaim and controversy, the game was looking a little too British for some fans, so @VivinkArt took the Yeah/Nah logos they'd made back in March and designed an entire game around it.
Thank you Steve for everything you've done for wildlife conservation 🌱
Also cheers to everyone who shared this image!

— VivinkArt (@VivinkArt) March 8, 2019
The concepts are super adorable and you have got to check them out!
Welcome, this is the Straya region. (STRAI-YAAH) A vast, sunburnt country with an arctic baseline. Players can choose their starting town, which are the ones named! The gameplay experience adjusts so the sandbox-styled region's progression is non-linear. pic.twitter.com/OcksYKS9Hx

— VivinkArt (@VivinkArt) November 14, 2019
Featuring a unique take on Australian cities and landmarks, there are 4 starting cities to choose from (and a little New Zealand on the side).
Introducing Bruce (Bazza) and Shella (Shazza), the protagonists of Pokemon Yeah and Pokemon Nah.
They're customizable, of course! I'll post up concepts of them later. pic.twitter.com/WTbmGbjCsP

— VivinkArt (@VivinkArt) November 14, 2019
Our two protagonists, Bruce and Shella, take a step away from the red cap with jacket that's been so popular in the franchise since Ash Ketchum took to our screens.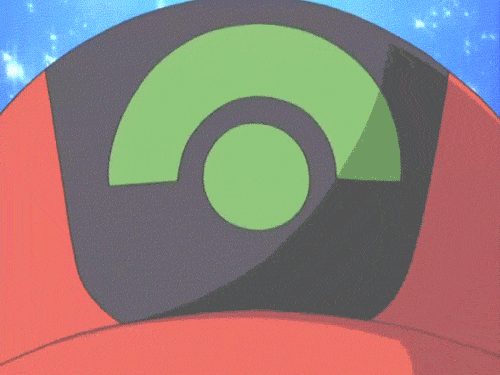 But here's where we get to the real meat – the Pokémon themselves. These designs are so good – they'd slot so effortlessly into the Pokédex – and Vivink clearly understands exactly how Game Freak does their modern names.
Meet Scorcht, the also very real Red Bellied Black Snake Pokemon 🔥 Scorcht and their evolutions are explosive fire types, who are temperamental but always keen to have a good time and party hard. Don't wake up Hissleep, however, they had a big night. pic.twitter.com/DxLBeiWHJT

— VivinkArt (@VivinkArt) November 14, 2019
Now for the Pokemon of the Straya Region, here's the bin chicken, Ibin!

But it's not all it seems, this thing evolves into a 2m tall nightmare called Huntsmare that truly gives the horrifying wildlife in Australia justice. It's based off a real spider, I swear. pic.twitter.com/od4liW7cmW

— VivinkArt (@VivinkArt) November 14, 2019
Not everything is out to get you in Pokemon Yeah and Pokemon Nah. Meet Gallopoli, the Nurse Joy's companion for the Straya region.
A dedicated Pokemon that will truly never give up when trying to help other Pokemon and people.

I'll be posting up concept sheets in the replies! pic.twitter.com/RbYhNh5jr3

— VivinkArt (@VivinkArt) November 14, 2019
Bin Chickens, Huntsmen, Simpson and His Donkey, and a Bondi-Rescue themed platypus, these designs are as clever as they are cute, but it doesn't stop there!
Popia and the evolutions are inspired by ANZAC traditions with poppies, but also the primordial deity in Greek mythology, Hypnos.

Try not to get put to sleep by this one, aye. pic.twitter.com/fKJSlY3SCm

— VivinkArt (@VivinkArt) November 14, 2019
Koalas are represented too, with the terrifying Dropbare there to convince all the American players that they are, in fact, a real threat.
Seeing such a massive response really warms the heart. Thanks, everyone, you're all "absolute legends"! I'll keep on working and postin' up Pokemon Yeah and Nah stuff.

And to that one person who asked if they can make fan art, I lost your comment but go ahead! pic.twitter.com/gvcISd6OEp

— VivinkArt (@VivinkArt) November 14, 2019
Yowies are both terrifying outback monsters but also sweet chocolates with hidden surprises in them.

No worries, Yowinji is a friendly Pokemon who will help you carry your heavy luggage. Don't anger Gamonsta, however. It won't end well. pic.twitter.com/eIwL8xMYaA

— VivinkArt (@VivinkArt) November 14, 2019
The 15th of November is #SteveIrwinDay and I had to celebrate with something. He's an absolute legend, the perfect candidate for the Champion and Professor of the Straya region. 🐊 pic.twitter.com/OMi0ml2Kq2

— VivinkArt (@VivinkArt) November 16, 2019
The Strayan Regional of Sandile. They are red, to match the searing hot, red sand of the Aussie outback and deserts.
Sandile open their mouths when lying around in the outback and create small flames, looks sort of like a lighter.

"Oi, can ya give us a lighta" pic.twitter.com/ugyVnP4y7b

— VivinkArt (@VivinkArt) November 16, 2019
And rounding it all out is the adorable Kirakira – mapping the constellations on its back, as well as being maybe the cutest one here!
Kirakira is inspired by quolls, their spots resembling constellations.

Their electrical energy brightens up any night. Sometimes forests may light up like the starry night, because there's a gathering of Kirakira and Yumeri watching the sky. pic.twitter.com/wqcKc3VZkZ

— VivinkArt (@VivinkArt) November 16, 2019
If you're wondering how Vivnk's designs look so good – it's because they're a designer in their own right, currently working on the equally-adorable project Ailuri. You can check more of their art on their Instagram and Twitter!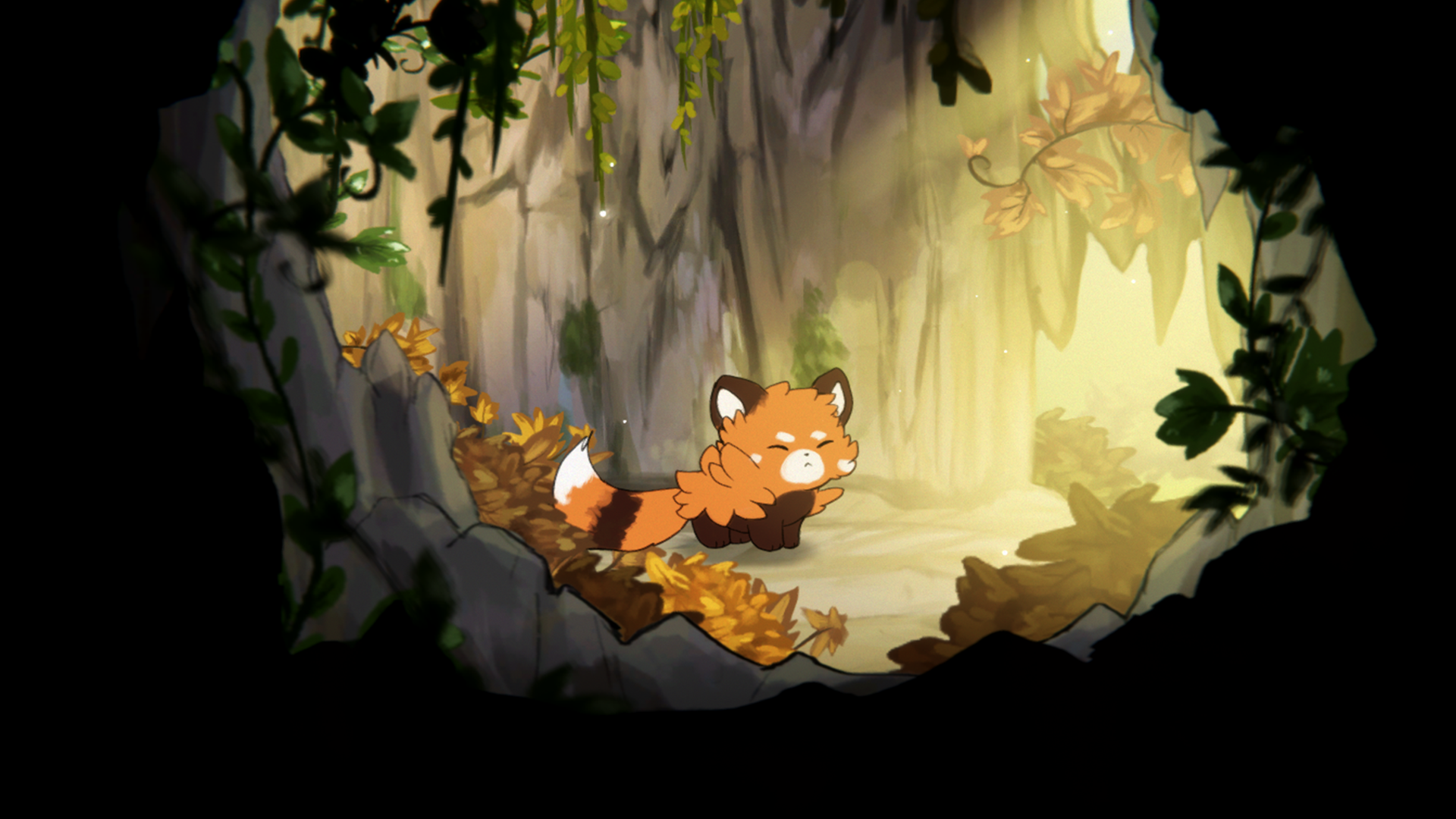 The internet went understandably nuts over this, and some of the fanart in response has been amazing, including this fantastic theme for the theoretical Elite Four you'd have to face in-game.
Australian Wildlife is having a rough time at the moment with the ongoing bushfires, so it's nice seeing them celebrated in such a cool way. Especially considering how Pokémon has pulled from real-life locations in the past, this could totally end up being made into a real game, and we would love to see it!