Here you go guys! The list you never asked for and never will again.
These days everything is available on the internet and somethings shouldn't be.
7. BABY JESUS BUTT PLUG
WHY!! I will probably be saying this for all 10 but honestly why? Can someone tell me why??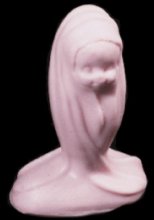 6. Bacon Condoms
WHY!!- They may not be sex toys but I had to include them.
Actually, I guess…it kind of? makes? some sort of sense?..maybe? Still a huge no from me.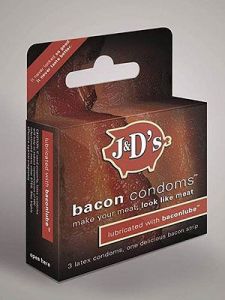 5. Doc Johnson Belladonna's Magic Hand Dildo
WHY!! Why would anyone want to shove what looks like an Italian mans' gesturing hand up their cooch?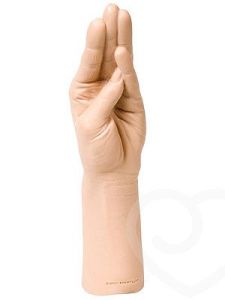 4. FOOTBALL FLESH LIGHT
WHY!! To be honest I just don't understand. Is this a thing where you are sexually attracted to objects?
WHY would you want it to look like a vagina too then?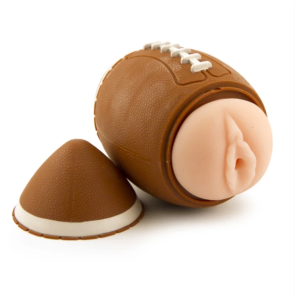 3.KAYLANI'S FOOT FETISH
This is weird but at least I've HEARD of foot fetishes. You know what I mean?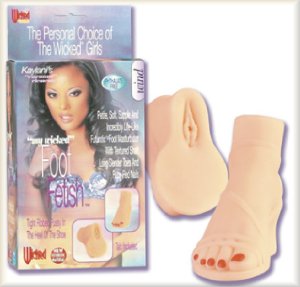 2.CRAVE RAZOR SILVER SENSATION
WHY!! This one just looks straight up painful. What do you do with it? what do you put under it? Its like a guillotine and a pizza cutter at the same time. Please keep this one away.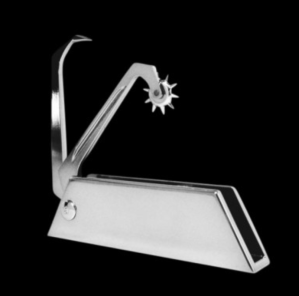 1. MR JACK WITH MOUSTACHE
WHY!! This one made me gag a little, not going to lie. It's something to do with the hair placement. That's why it wins the number one spot!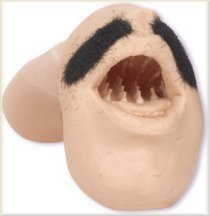 Missed Mike E & Emma this morning? Catch up by clicking play below!