Uhhh…
The rules haven't been clear even at the best of times, but NSW's prolonged lockdown has seen a majority of the state shut inside their homes for weeks on end.
NSW Health's Instagram has been clarifying some of the rules and questions that people have about regulations.
I almost fear the state fines more than the virus at this point because I'm not sure what's allowed, ESPECIALLY if you live in a share house.
APPARENTLY, as long as you don't live in one of the LGAs of concern that has been listed by Gladys, you can sit outside for 'recreation.'
What does recreation include though?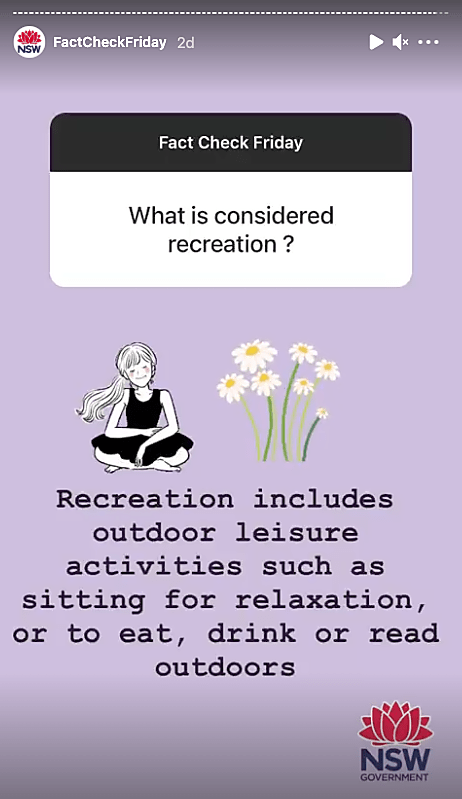 The Instagram account clarified outdoor leisure activities as relaxation, eating, drinking or reading all of which is allowed in a nice park on a sunny day!
However, all within reason, don't go ruining this for everyone by having a huge family picnic with people from multiple houses and LGAs.
Stay within your 5k and you can only enjoy your 'outdoor leisure activities' with yourself, a housemate or your nominated single bubble buddy.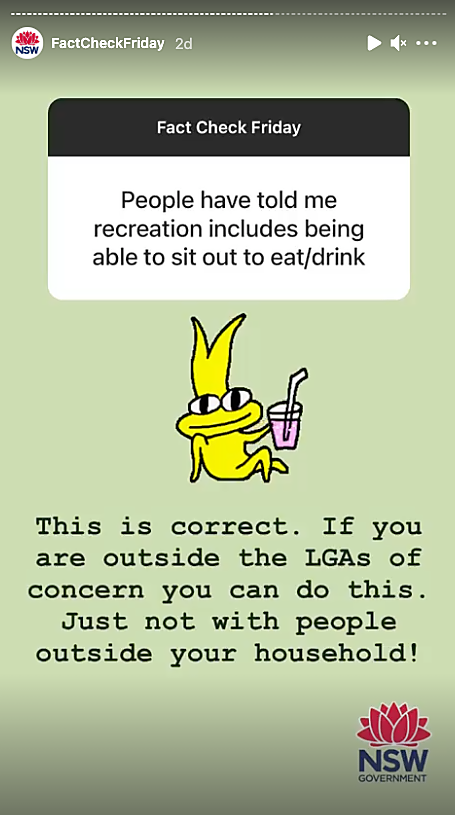 It's a different story if you're in the following LGAs: Bayside Burwood, Blacktown, Cumberland, Campbelltown, Georges River, Fairfield, Parramatta, Liverpool, Strathfield, Penrith, and Canterbury-Bankstown.
Unfortunately, you'll only be allowed outdoors for 1 hour a day to exercise and must abide by the curfew of 5 am to 9 pm, but outdoor leisure activity is not allowed.
So you must be moving, working out, etc or stay inside.
Missed Mike E & Emma this morning? Catch up by clicking play below!