Is it against public transport etiquette to use a bag to save a seat on a busy train? It looks like the consensus is yes!
A woman in Sydney has been labelled "selfish" after she reportedly refused to move her bag from the seat of a busy train, claiming that she was saving the seat for a friend.
An image of the incident was sent in to 2GB's Ray Hadley after man's wife witnessed the act, leaving other passengers, including an elderly woman, standing on the train.
"This occurred this afternoon on a city to Macarthur service," said the man who sent in the picture.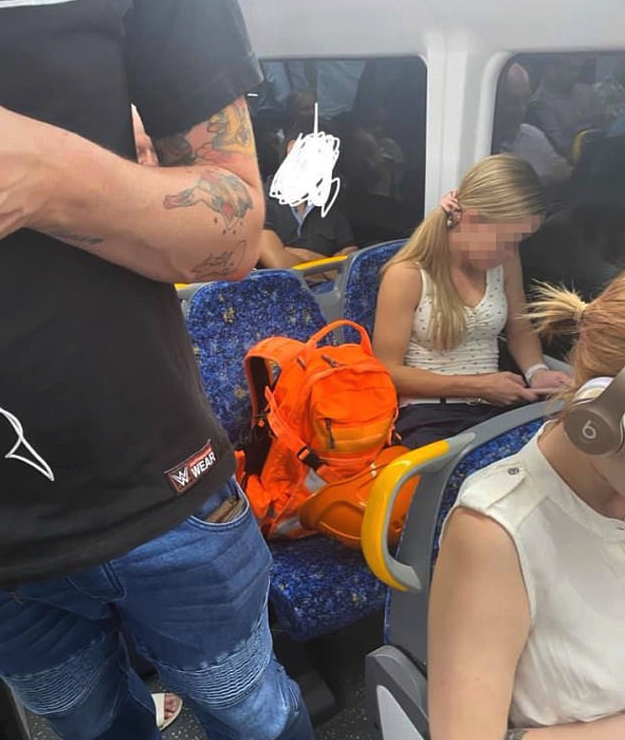 "My wife was happy to stand, however there was an elderly lady that really could have used this seat."
The woman was apparently using the beg to mind the seat for a friend who was due to get on the train in a few stops.
"It turns out she was holding the seat for a friend who got on somewhere after the airport while all the other passengers had to stand," the man claimed.
After being confronted, the woman still refused to move her bag from the seat.
Do you think it's okay to save a seat for someone on public transport?