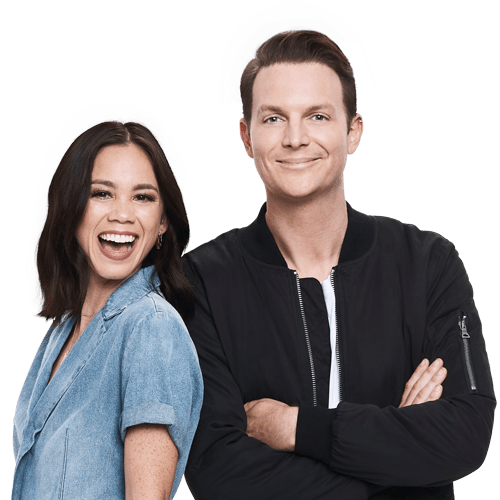 6AM-9AM Weekdays
Mike E & Emma
Beats That Move You.
Mike E & Emma first hit The Edge back in 2008 before going their separate ways – tragic, we know.
But, like Blake Lively & Ryan Reynolds, these two were destined to be together, coming home in 2011 to make sure Western Sydney was getting the morning wake-up it really deserved.
Since then, Mike E and Emma continue to bring their fun banter through every show and get real about all things sex, relationships and celebrity while playing the beats that move you.
Don't get FOMO – tune in every weekday morning from 6am on The Edge 96.1.
Listen on air at The Edge 96ONE, Edge DAB+ or stream live on iHeartRadio
Get in contact!
Phone: 13 10 96
Email: info@961.com.au